Operations Note: This site remains operational as an educational example as well as testing tool.
Due to testing,the site may periodically be down.

Over the next few weeks, we're going to hear a lot of misleading rhetoric from our opponents about what approving Referendum 74 means for Washington. And no matter how they characterize same-sex couples and their families or how many times mischaracterize the impact of defending marriage equality in our state, it's important for us to remember what this campaign is all about: ensuring that all Washington families can share in the protections that only marriage provides.
That's why this week, we're celebrating Children & Families Week! We're excited to highlight the thousands of loving families and their children across the state who are personally invested in approving Referendum 74! Throughout the week, we'll be spotlighting Washington families - gay and straight - on our blog and social media and explaining what defending the freedom to marry means to them. We're also organizing family-friendly events, including our families day at the Seattle Zoo this Saturday from 11-2 (click here for more details).
Stay tuned!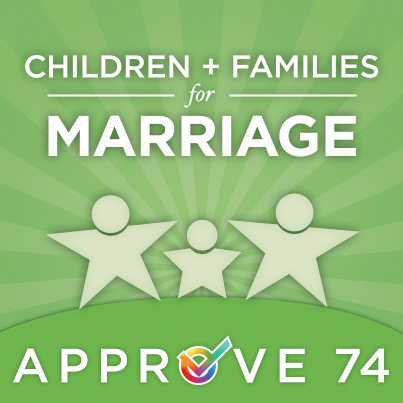 Join The Fights!

Sign up for updates from the campaign